Materials Laboratory and Large-Scale Testing Facility
Materials Laboratory and Large-Scale Testing Facility
SOCOTEC's fully accredited Materials Laboratory and Large-Scale Testing Facility, located in Brooklyn provides value-added services to our efforts. The original laboratory was founded in the late 1800's as a materials consultant to the growing industrial base in the New York City area. Over a century later, the materials science and engineering expertise remains the foundation upon which all of our services are built.  
We offer round-the-clock support during emergencies, with a staff of technicians, engineers and scientists backed by SOCOTEC's worldwide industry experience. We work closely with our clients to provide timely answers to complex problems.
Laboratory Capabilities
SOCOTEC offers a full range of services for materials testing and evaluations, component and system evaluations, and simulations for failure/root cause analysis, machine and structural design, troubleshooting and problem-solving. The Brooklyn facility includes a fully equipped machine shop. Low-level irradiated and contaminated components can be evaluated through our Massachusetts annex.
Materials Testing and Evaluation
Complete material range (metals, concrete, polymers and composites)

Material selection and characterization

Mechanical testing

Electrical testing

Visual inspections, optical microscopy, scanning electron microscopy

Chemical analysis

EDS analysis

Hardness and Microhardness testing

Aging and materials degradation—corrosion, erosion, wear, fracture, fatigue, creep, thermal and microbiological effects
Component and system evaluation
Structural (e.g., strength testing, vibrations)

Mechanical (e.g., rotating equipment, pressure vessels, valves)

Electrical (e.g., conductors, insulators and insulations, jackets, motors, solenoids, transformers and fuses, analog and digital equipment)
Simulations
Full-scale and scaled testing of mechanical systems, fluid systems, and components

Mockups

Environmental simulations

Accelerated aging

Finite element analysis (FEA) and computation fluid dynamic (CFD) modeling
Failure/root cause analysis
Troubleshooting and problem solving

Fully equipped machine shop
Field Services 
In addition to our laboratory capabilities, SOCOTEC provides mobile nondestructive services such as radiography, ultrasonic testing, eddy current, magnetic particle, liquid dye penetrant, and leak testing on a 24-hr. basis.  We offer complete field measurement and data acquisition services—strain gages, thermocouples, LVDT's, high level output transducers and accelerometers, fiberoptic monitoring, digital image correlation, high-speed photography, fluid transient measurements, and corrosion rates.
Rain Simulation
Wind-Driven Rain Simulation on Building Facade
"Environmental chamber for simulating wind-driven rain on a building façade"
Corrosion Testing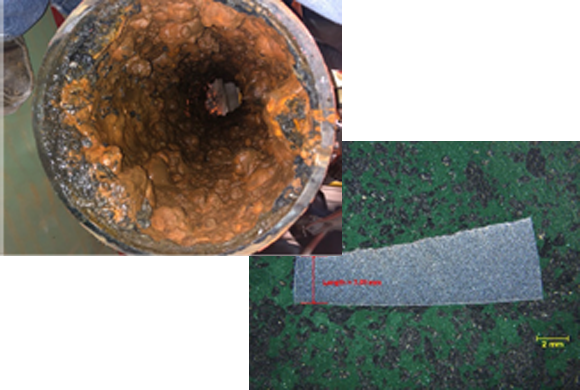 Microbiologically Influenced Corrosion Testing of Fire Sprinkler Pipe
Microbiological characterization on bulk water and solid samples, including bacterial assay and DNA analysis, water chemistry analysis, EDS of corrosion product
-Base metal metallographic analysis
-Automated UT of pipe section
Flashover of Insulators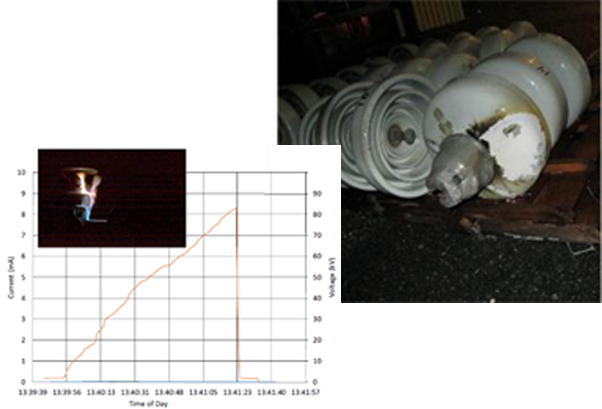 345 kV Transmission Lines
Investigated 35 kV flashover resulting in multiple arc strikes to transmission tower arms.
Established test protocols for flashover in wet/dry conditions.
-Supervised lab testing
-Performed cause evaluation

Want to learn more about our Materials Laboratory and Large-Scale Testing Facility?
Contact us
Contact Us
amaya.bleiman@socotec.us