Failures may occur throughout the life of an asset—during prototyping, commissioning, operations or through mishap. They can also occur with respect to processes. When a failure happens, a failure analysis is crucial to prevent recurrence and mitigate future failures, to improve future asset designs or processes, and to preserve life safety and prevent financial loss.
The Specialty Engineering Group of SOCOTEC conducts failure analyses for buildings, facilities and infrastructure, equipment and components and materials, as well as manufacturing and operating processes. Our group is founded on a wide range of technical, laboratory and field expertise combined with over fifty years of experience serving industries in the US and worldwide. Our capabilities include:
Materials engineering—design, selection and specification, performance, aging and failures.

Plant and process engineering—familiarity with a broad range of structures, plants and equipment

Metallurgy, welding engineering and corrosion

Fitness for service

Fatigue and fracture mechanics
Our failure analysis capabilities are supported by a full-service materials testing laboratory, where simulations at all scales can be conducted, a non-destructive testing and field engineering group that can be dispatched to an accident or failure site within 24 hours, as well as a multi-discipline engineering staff with computational tools including finite element, computational fluid dynamics and structural mechanics.
Learn more about our Failure Analysis Services
Training Services
SOCOTEC offers failure analysis-related training in our core areas that are designed for the plant engineer, technician, operations, or maintenance individual. The courses cover a wide range of subjects:
Material and engineering fundamentals—material aging degradation, fracture mechanics and fatigue, corrosion, extreme loads
Failure analysis tools and methods—FMEA, HAZOP and FTA, walkdowns and surveys, critical thinking skills for failure determination, instrumentation design and deployment
Design for lifecycle—strategies for reducing premature structure or component failure by identifying and designing for failure mechanisms.
Examples of Work
Failure Analysis
SOCOTEC has carried our failure, root cause and risk analysis for numerous failure occurrences, involving:
• Electrical components (motors, I&C devices)
• Mechanical equipment and components (pumps, valves, pressure vessels, heat exchangers, tanks, turbines, electric generators, steam generators)
• Structures (building envelopes, siding, roofing, steel and concrete, scaffolding)
• Failure mechanisms (fatigue, fracture, hydrogen embrittlement, MIC, FAC)
• Extreme loads (tornado, missile impact, seismic)
• Pressure vessels (tanks, valves, piping)
• Premature structure and equipment aging, concrete degradation
• Hangar and long-span structure roof collapses
• Construction accidents
• Facade damage and failures
• Building maintenance units
• Storm damage assessments
• Large structural collapses
• Beam cracking
• Weld and joint failures
• Concrete aging
• Structural collapses (cranes and scaffolding)
• Steam turbine buckets
• Turbine blade welds
• Pressure vessels
• Accidents
• Guideway expansion joints
• Train collisions
• Electrical contact failure
• Disc brake rotor cracking
• Steam main failures
• Water main failures
• Waterhammers
• Piping fractures (water, steam, gas line)
• In-line component failures (valves, heat exchangers, I&C)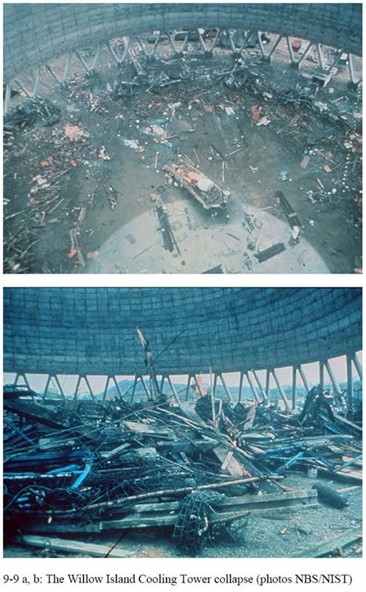 Want to learn more about our Failure Analysis services?
Contact us
Contact Us
robert.vecchio@socotec.us